Bridging Research, Policy and Action
Who We Are
Founded in 2012, EMEA is a leading regional innovative think and act tank, with in-house policy research, action development and implementation capacity and a large network in Europe, the Mediterranean and Africa.
Latest Publications

EMEA Publications
EMEA produces studies and policy papers on current and upcoming economic policy challenges.
Browse through the latest publications.
Latest Events
EMEA Engagement
EMEA organises various types of events (academic and policy conferences, policy webinars on current policy issues). Browse through the forthcoming events below or click on the button to view all our events.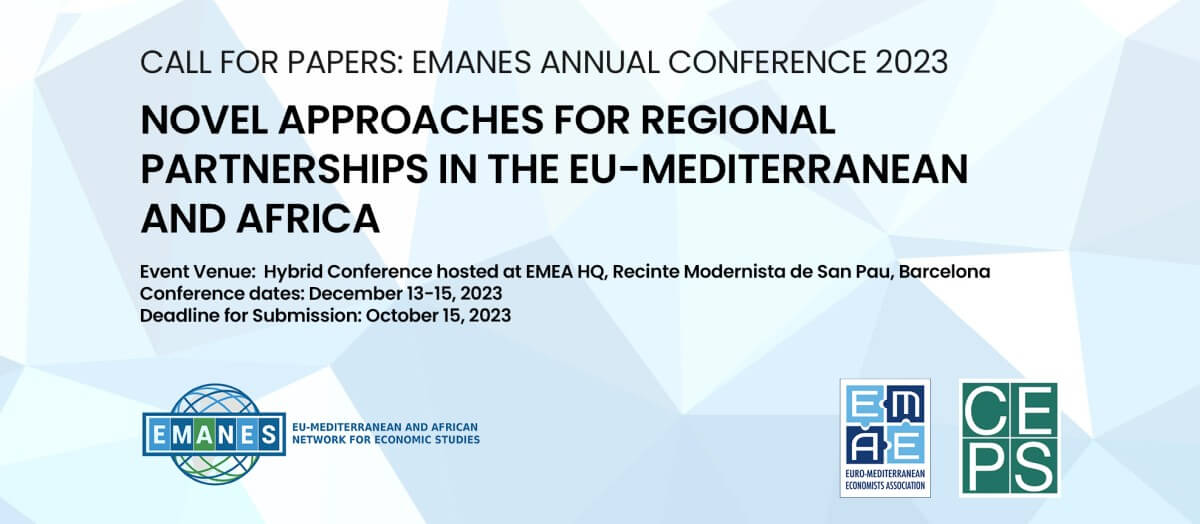 December 13, 2023 - December 15, 2023
EMANES Annual Conference provides a forum for researchers, practitioners and policy makers to discuss current issues related to socio-economic development and regional integration...
Latest Activities
EMEA Activities
Through projects, networks, expert groups and knowledge platforms we co-create, share research and policy analysis and contribute to policymaking and implementation of actions.
home-activities
Latest Videos
EMEA Media
EMEA produces informative webinars and discussions.
Browse through the latest videos.