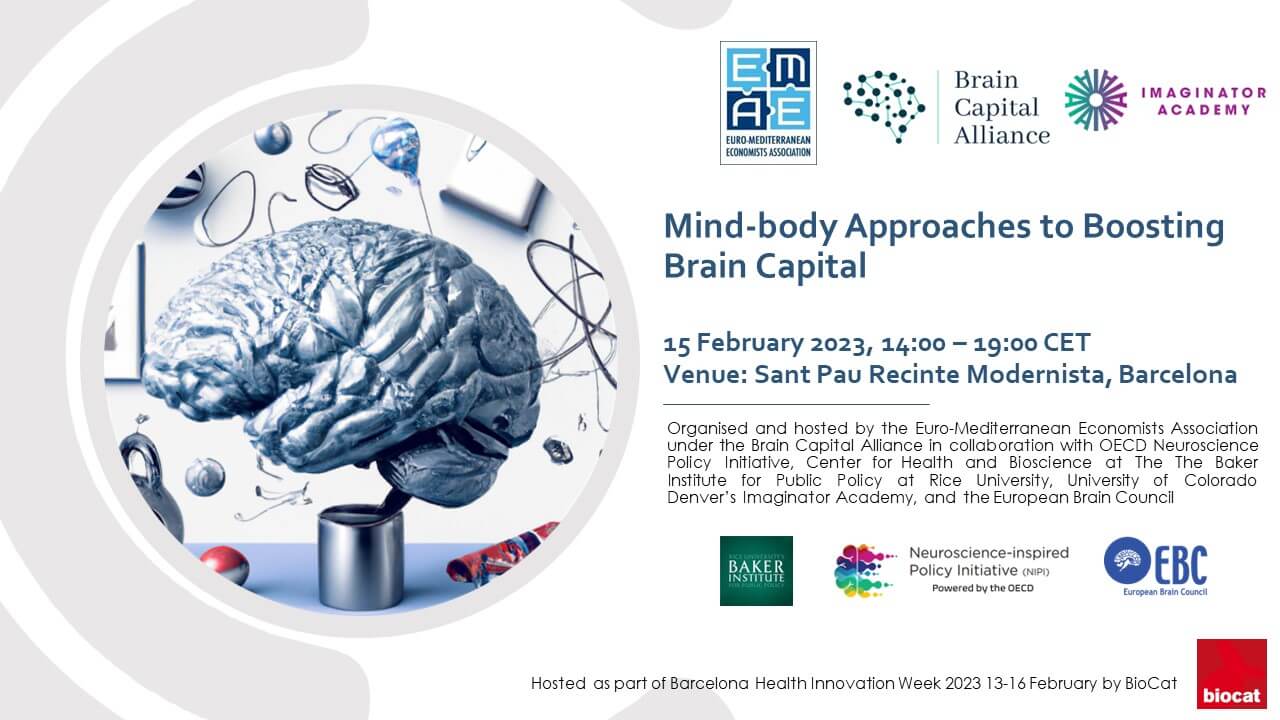 The world is increasingly relying on brain capital, where a premium is put on brain skills and brain health (e.g. individual's cognitive, emotional, and social brain resources). Investing in building brain capital is fundamental to meet modern societal challenges and to drive innovation. However, understanding the brain, brain health, and brain disorders is essential to improving health and quality of life. It also offers a pathway to understanding the new economic and social reality.
On the 15th February 2023, at 14:00 – 19:00 CET, EMEA will hold the workshop Mind-body Approaches to Boost Brain Capital event as part of the BioRegion Health Innovation Week organized by BioCat, in collaboration with Brain Capital Alliance, OECD Neuroscience-inspired Policy Initiative, Center for Health and Bioscience at The Baker Institute for Public Policy at Rice University, University of Colorado Denver's Imaginator Academy, and European Brain Council. The event will be broadcast live on EMEA social media.
This workshop aims to deep dive into examples which improve brain health and brain skills, respectively. We will explore exercise as an approach to improving brain health and creativity as a key brain skill allowing for an in-depth discussion on the links between exercise and creativity. The workshop aims to bring in a mixture of academic, clinical, economic, policy and private sector actors to generate new, scalable solutions and pilot projects that can drive a new economic dynamic that is needed to enhance wellbeing and resilience.