The President of the Euro-Mediterranean Economists Association – EMEA, Prof. Rym Ayadi, participated at the Euromed Summit of Economic and Social Councils and Similar Institutions 2022, which took place in Marrakesh, on 31 May and 01 June 2022. The topic of the summit for this year was "COVID-19: the role of civil society in the reconstruction and resilience of the Euro-Mediterranean region".
Prof. Ayadi participated at the workshop "The impact of COVID-19 and the Ukraine war on sustainable development in Euromed" along with Cristina Estévez Navarro, vice-president, ESC of Spain and Gian Paolo Gualaccini, coordinator, Commission for European Affairs and International Cooperation, CNEL Italy. The session was moderated by Lidija Pavić-Rogošić, EESC rapporteur for "REX/526 – Sustainable development in the Mediterranean region".
At her intervention Prof. Ayadi highlighted that "the war in Ukraine has made it clear that relying on polluting fossil fuel IS NOT the way forward. Responses must foster long term partnership with the Mediterranean and Africa for accelerated green transition".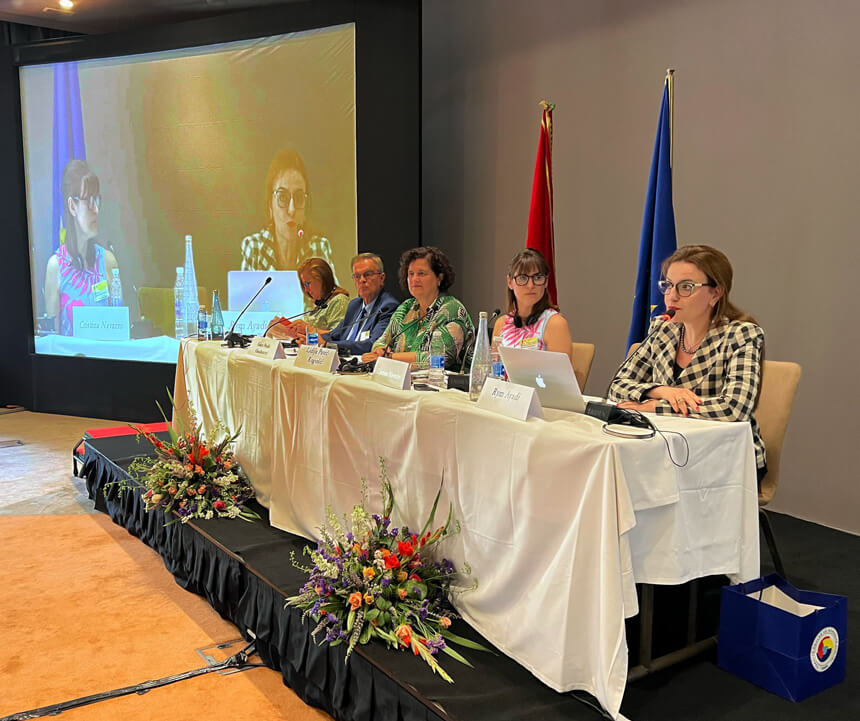 The Euro-Mediterranean Summit of Economic and Social Councils and Similar Institutions aims at promoting greater understanding of the main issues affecting organised civil society in the Mediterranean region and discussing the common challenges they face. The event brought together around 120 participants from a range of economic and social councils, or similar institutions, representatives of employers, trade unions, other economic and social interests groups and NGOs from countries which are members of the Union for the Mediterranean.