EMEA researcher, Yeganeh Forouheshfar, participated at the seventh edition of the Essex Finance Centre (EFiC) Conference in Banking and Corporate Finance. The conference took place on 6 and 7 of July,2023 in the Angevin Castle in Gaeta, Italy.
She presented the research article entitled "Digital vs Traditional Financial Inclusion: The impact of Banking Conditions" co-authored with Prof. Rym Ayadi, Dr. Mais Sha'ban, Dr. Sandra Challita and Dr. Serena Sandri. The paper introduces two indicators for digital and traditional financial inclusion at the country level worldwide and analyses the trends and determinants these indicators with a special focus on the banking sector conditions.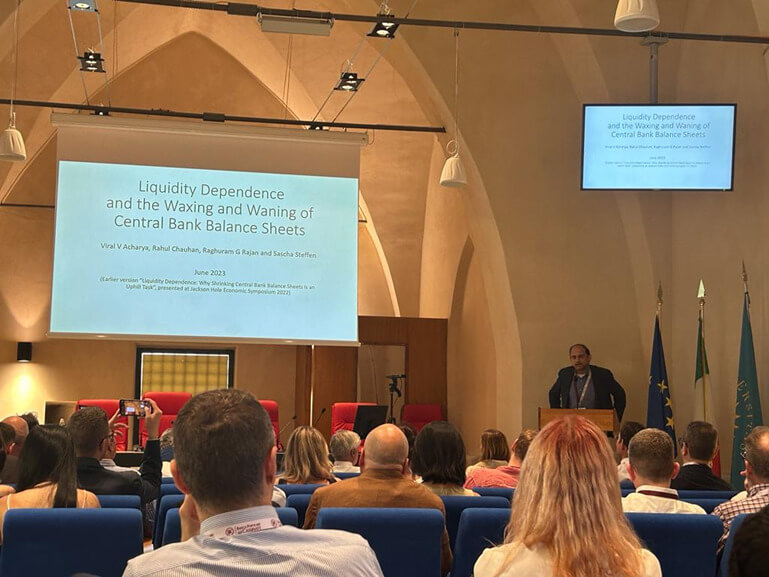 This keynote speech was given by Viral V. Acharya, C.V. Starr Professor of Economics in the Department of Finance at New York University Stern School of Business on the "liquidity dependence and the waxing and waning of central bank balance sheets".
The objective of the EFiC conference is to bring together leading academics, practitioners and policymakers and give them the opportunity to present state-of-the-art research in the broad areas of banking and corporate finance. The symposium also provides a forum to build connections and future collaborations among experts.