On the 29th and 30th March 2023, EMEA Senior Project Officer, María Ruiz de Cossío and EMEA Researcher, Ivan Hajdukovic travelled to Tirana, Albania to take part in the first Steering Committee of the Community 4 Living Areas project under the INTERREG Euro-MED Green Living Areas mission.
The project aims to support the transformation of Mediterranean towns to resilient green cohesive communities. It builds on the established Ecosystemic Transition Unit model carried out under the INTERREG-MED Initiative and strives towards changing policy and taking action to accelerate the green transition. The Steering Committee meeting consisted of discussions on the direction of the project as well as general updates on partner progress so far.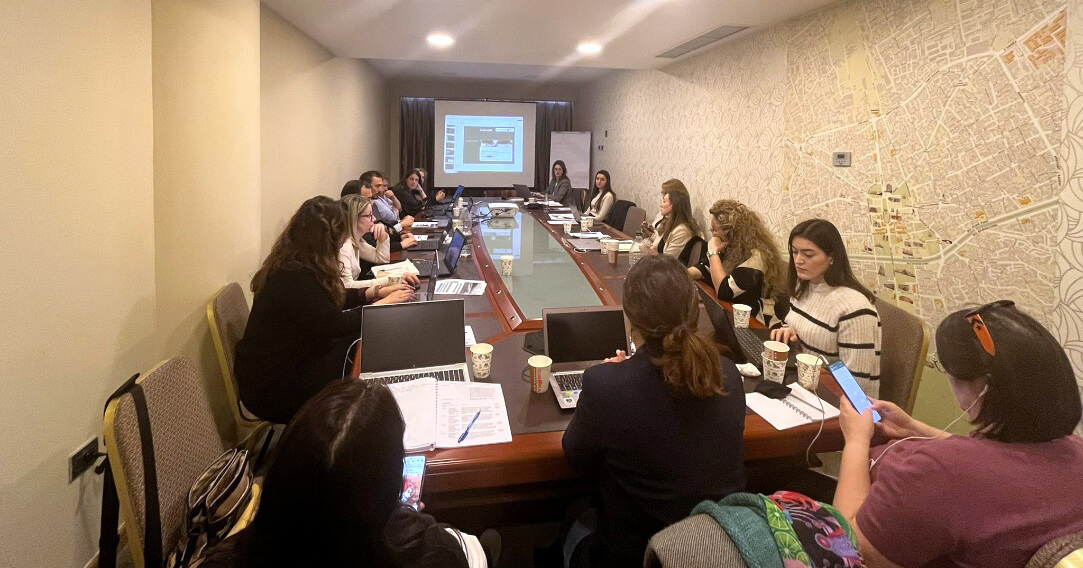 The second day held the official launch and press conference of the project, "Tracing the Route to a Common Work" to outline the aims of the project and to meet green sector experts from Albania. The event was attended by high level actors in the region.