The Bank Crisis Management and Deposit Insurance (CMDI) framework should be enhanced with a view to completing the Banking Union. This study recommends harmonizing some key elements of the national bank insolvency regimes, granting the ECB a role in the provision of ELA and introducing improvements to the deposit guarantee schemes framework that could pave the way for the establishment of EDIS in the near future.
The study was published by the EU Parliament Think Tank and it was prepared by the Economic Governance and EMU scrutiny Unit (EGOV) at the request of the Committee on Economic and Monetary Affairs (ECON): https://www.europarl.europa.eu/thinktank/en/document/IPOL_IDA(2023)741516  
The study has been co-authored by Prof. Rym Ayadi, Professor at Bayes Business School, City University of London, Senior Advisor at CEPS and President of EMEA, Prof. Giovanni Ferri, Professor of Economics at the Department of Law, Economics, Politics & Modern Languages at LUMSA University, member of EMEA Advisory Board, Prof. Emilios Avgouleas, Chair International Banking Law and Finance, University of Edinburgh, member of EMEA Advisory Board, Prof. Rosa M. Lastra, Sir John Lubbock Chair in Banking Law and Chair of the Institute of Banking and Finance Law the Centre for Commercial Law Studies (CCLS), Queen Mary University of London, and Marco Bodellini, University of Luxembourg.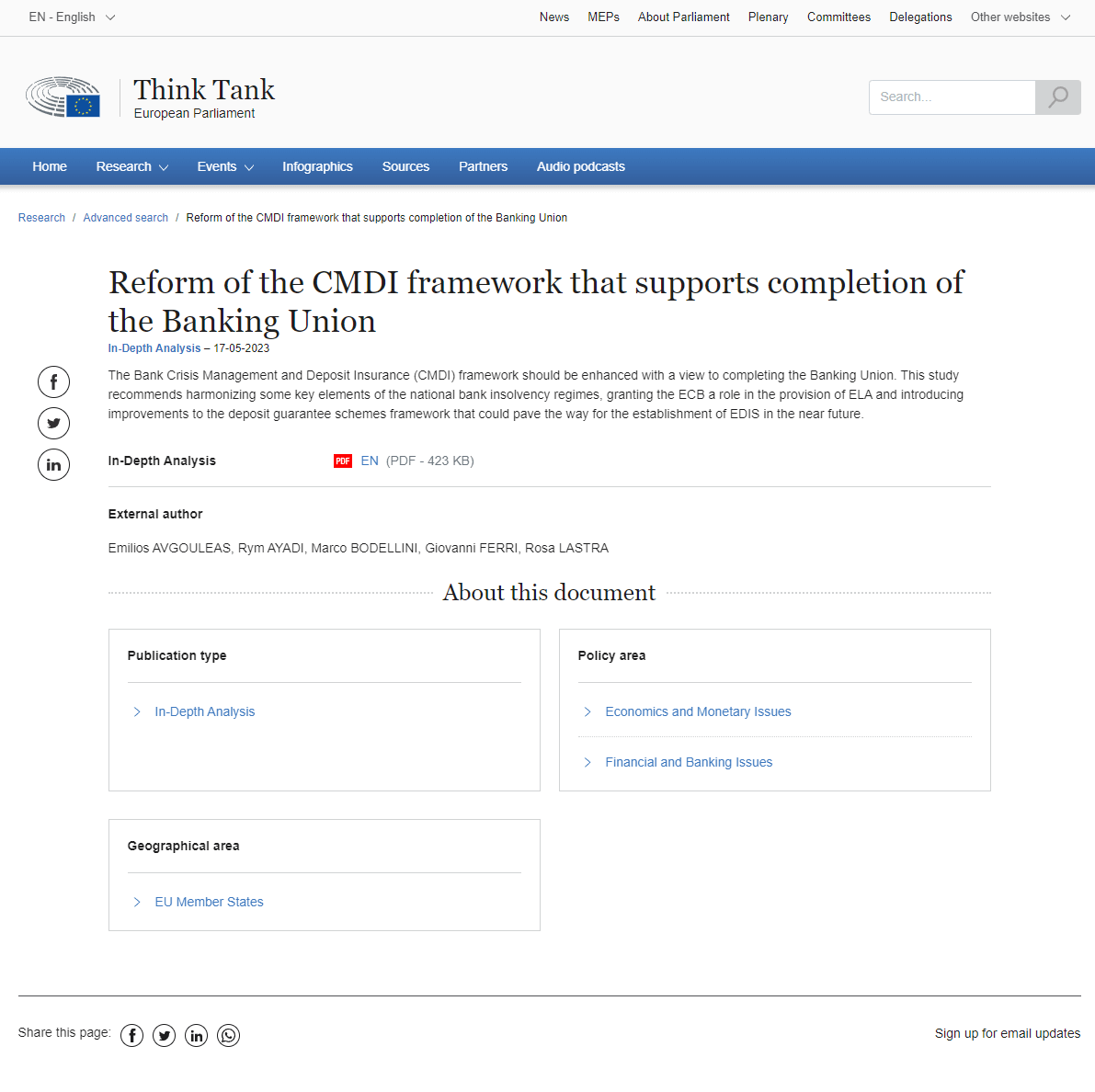 Co-authors/Contributors
RESEARCH FIELDS
TYPE OF PUBLICATION