The CREACT4MED project is pleased to release its report of the Management of Creativity Summer School which took place in Barcelona between the 4th and 8th September 2023. The Summer School, organized by the Euro-Mediterranean Economists Association in collaboration with StartUB! The Business Incubator at the University of Barcelona, invited 26 entrepreneurs to Barcelona to support them in the implementation of their businesses. The weeklong intensive course featured trainings, workshops and panel sessions on a range of entrepreneurship and creativity skills, on themes such as Story Telling for Technology, Digital Marketing, and Financing for Entrepreneurs. This experience not only benefited the entrepreneurs as they work as part of CREACT4MED, but also in the future growth of their businesses beyond the project's timeline.
Check out the summary video at the
CREACT4MED YouTube Channel.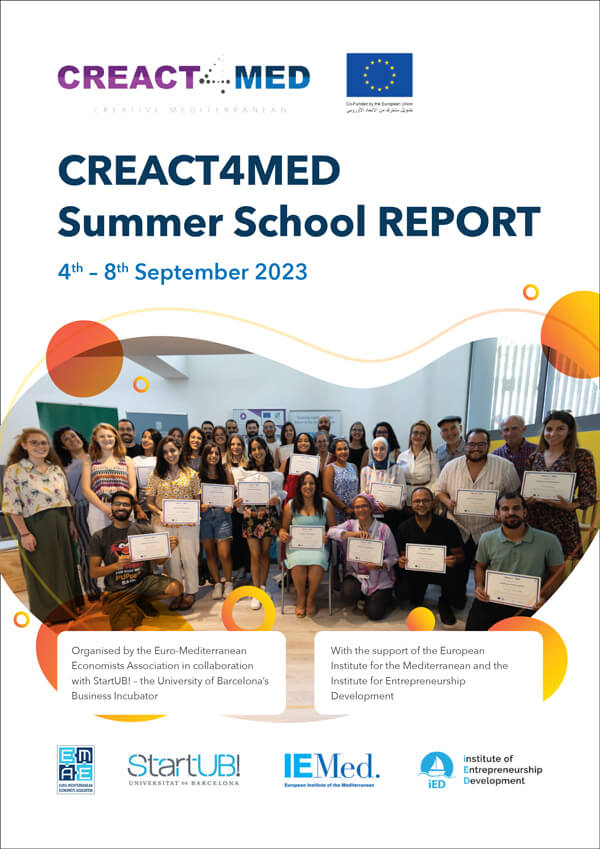 Co-authors/Contributors
RESEARCH FIELDS
PROJECTS
TYPE OF PUBLICATION