The Euro-Mediterranean Guarantee Network (EMGN) was one of the projects presented at the 2022 Annual Report of the Union for the Mediterranean. EMGN was granted the UfM label for its regional added-value in June 2022.
The UfM label allows project promoters to mobilise governments and stakeholders, raise awareness and visibility and gain access to a strong network of donors and financial institutions. Furthermore, the UfM provides support towards ensuring the implementation of the projects through technical expertise, networking opportunities, and visibility, and takes stock of particularly innovative ideas in view of up-scaling them to a more regional level.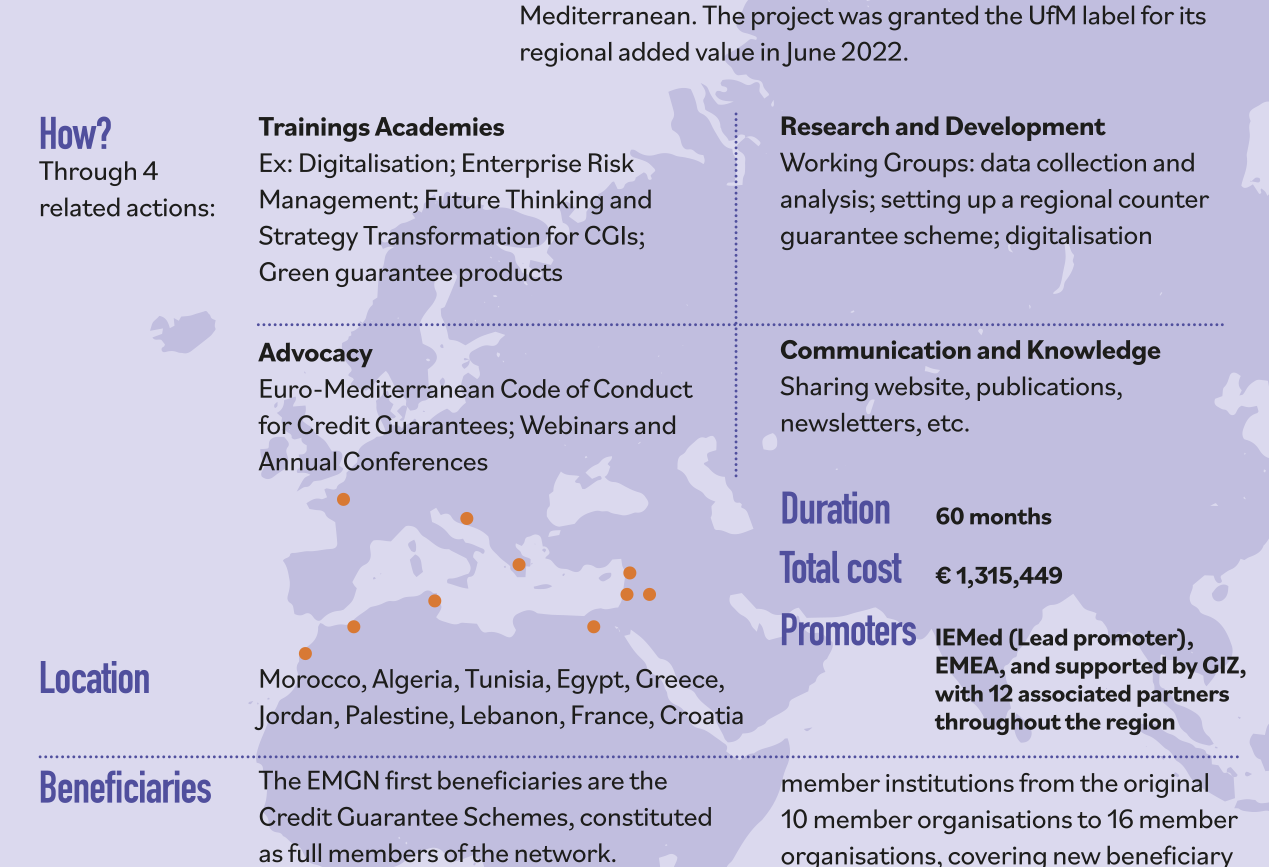 The Euro-Mediterranean Guarantee Network – EMGN seeks to alleviate the region's structural constraints for MSMEs to access to finance by gathering guarantee schemes active in the countries of the Euro-Mediterranean. EMGN is promoted by the Euro-Mediterranean Economists Association – EMEA, the European Institute of the Mediterranean (IEMed) and the Deutsche Gesellschaft für Internationale Zusammenarbeit (GIZ) GmbH.
Link to UfM Annual Report 2022: https://ufmsecretariat.org/annual-report-2022/
Link to EMGN page in UfM: https://ufmsecretariat.org/project/emgn/