EMEA researcher, Yeganeh Forouheshfar, participated at the 6th Edition of Ethical Finance and Sustainability, on 01-02 June 2023 in Paris. The conference was jointly organized by EDC Paris Business School, CY Cergy Paris University and the University of Leeds, and it was hosted by EDC Paris Business School.
Dr. Forouheshfar presented the paper "Digital vs Traditional Financial Inclusion: The impact of Banking Conditions" co-authored with Prof. Rym Ayadi, Dr. Mais Sha'ban, Dr. Sandra Challita and Dr. Serena Sandri. The paper highlights the importance of financial inclusion and analyses the determinants of digital and traditional financial inclusion world-wide.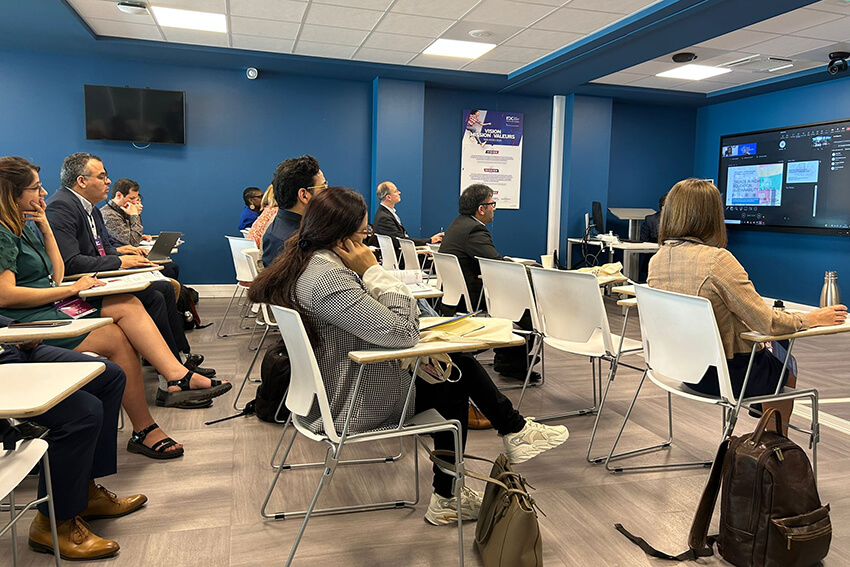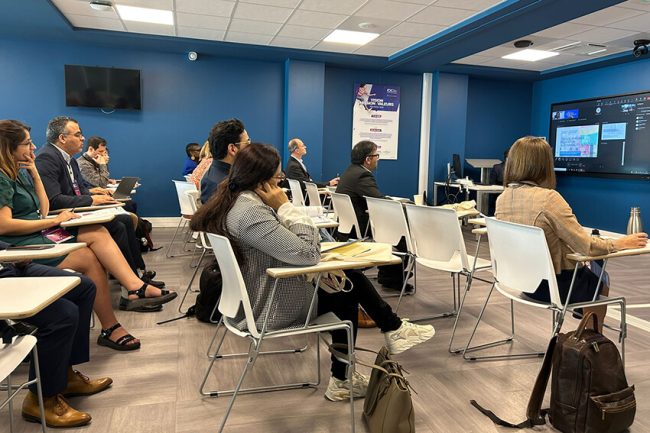 The 6th Ethical Finance and Sustainability Conference focused on the evolution of climate change and energy transition issues after the crises related to COVID-19 and recent energy shocks following the current geopolitical conflicts induced by the Russian-Ukrainian military conflicts.  More than 40 papers were presented during the event.
Two keynote speeches were given by Prof. Dima Jamali, Dean of the College of Business Administration at the University of Sharjah – UAE, and Prof. Richard S.J. Tol, University of Sussex & Climate Change Institute for Environmental Studies & Spatial Economics, Vrije Universiteit, Amsterdam.