The President of the Euro-Mediterranean Economists Association – EMEA, Prof. Rym Ayadi, Professor at The Bayes Business School, participated at the webinar "Enhancing the EU-GCC Trade and Investment Partnership" which was organised by the Gulf Research Center – GRC, on 31 January 2023.
The discussion was moderated by Dr. Christian Koch – Director of Research, Gulf Research Center and included H.E. Abdulaziz Alageel, Co-Founder of EDHAFAT and Former Secretary General of the Gulf Organization for Industrial Consulting (GOIC); Omar Al-Ubaydli, Director of Research, DERASAT; and John Sfakianakis, GRC Chief Economist and Head of Economic Research and Senior Scholar at Pembroke College, University of Cambridge.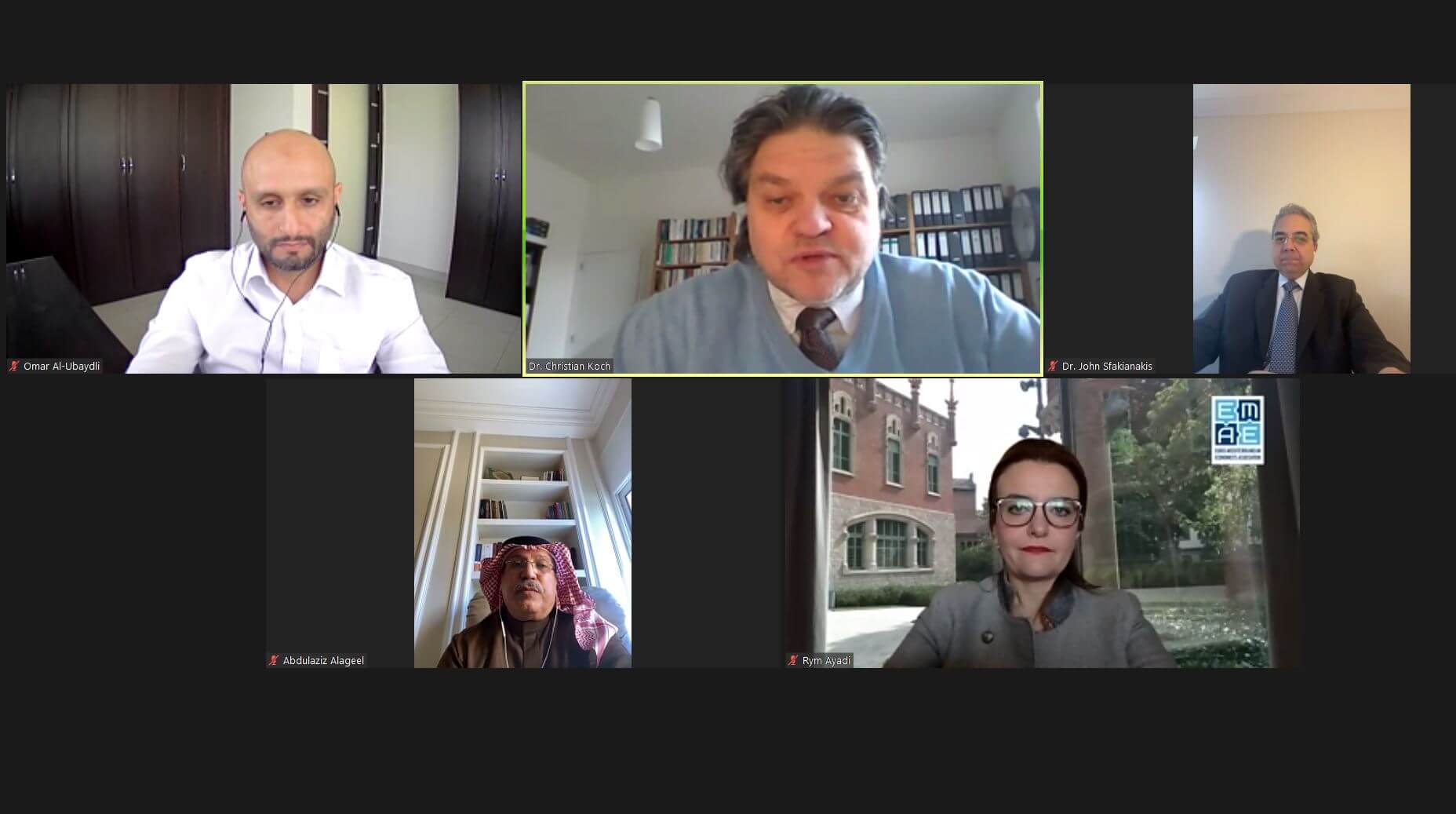 Prof. Ayadi highlighted in her intervention that the EU – GCC economic partnership must address broader regional geopolitical challenges that could shape the future of both blocks.
The webinar was part of series of events organized by GRC, dedicated to the EU-GCC relationship, aiming to discuss issues such as the current status of the EU-GCC Trade and Investment Partnership, what are the current trends that are impacting economic ties, if the idea of an EU-GCC Free Trade Agreement should be revisited, priority areas in the wake of the COVID-19 pandemic, and how can investment opportunities be capitalized on.