The President of EMEA, Prof. Rym Ayadi, Professor at The Bayes Business School and Chair of the Banking Stakeholders Group (BSG) of the European Banking Authority (EBA), participated at the ESAs Consumer Protection Day Conference 2022 "Steering a new path: supporting consumers to meet today's and tomorrow's challenges", which took place in Frankfurt on 23 September 2022.  Keynote speaker of the conference was Mairead McGuinness, European Commissioner for Financial Services, Financial Stability and Capital Markets Union
 Prof Ayadi participated in the panel: "What are the opportunities and challenges related to the access and sharing of data in financial services?". The panel explored lessons learnt from open payments in the banking sector and discuss its extension into the insurance and investments sectors, and it was moderated by Francois-Louis Michaud, Executive Director, EBA.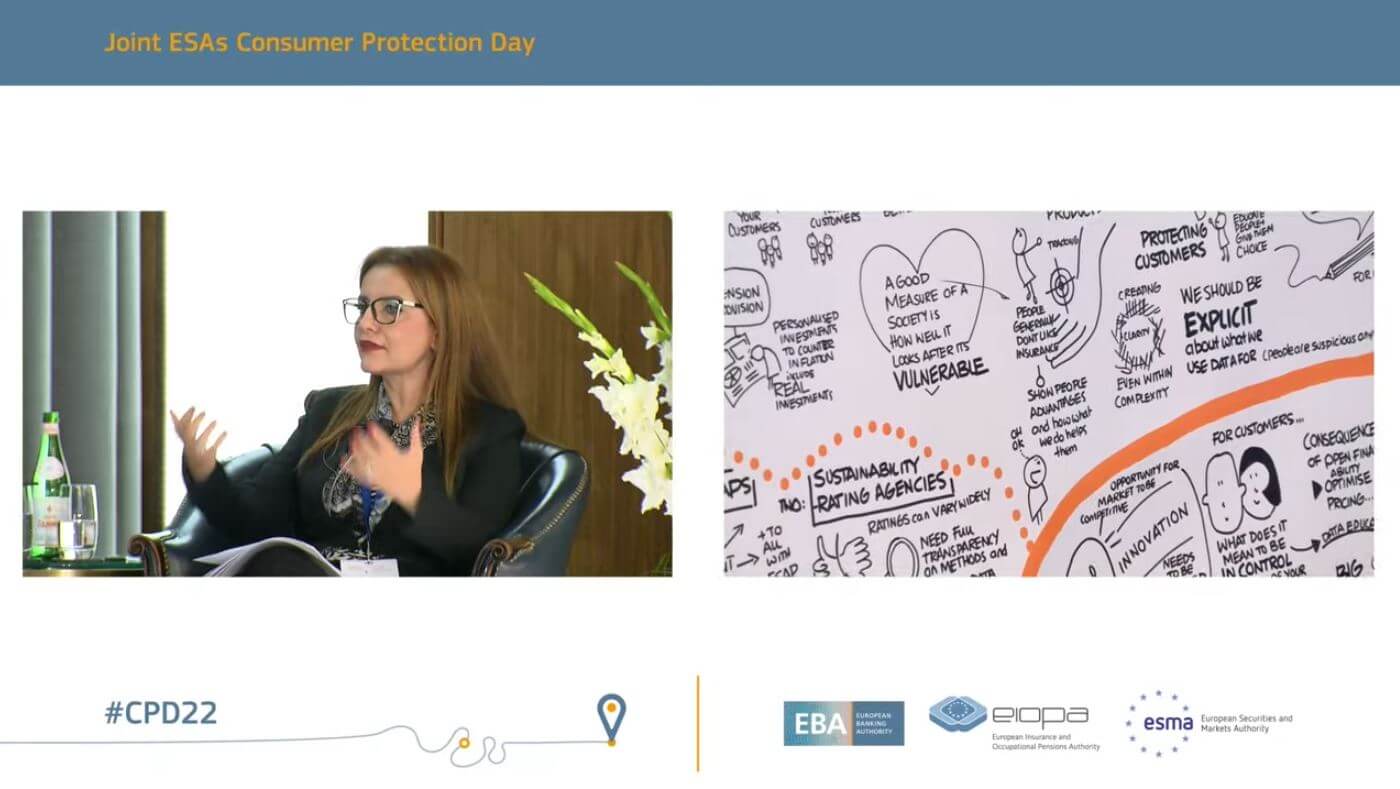 Prof. Ayadi highlighted in her intervention that "There is a delicate balancing act to make between competition, stability and consumer protection when dealing with open finance."
ESAs Consumer Protection Day 2022 Conference focused on issues related to sustainable finance, open finance and financial inclusion, and discussed what needs to be done to help consumers steer a new path through today's landscape. The event was organised jointly by the European Banking Authority (EBA), the European Insurance and Occupational Pensions Authority (EIOPA) and the European Securities and Markets Authority (ESMA).
https://www.eiopa.europa.eu/media/event/joint-esas-consumer-protection-day?s=03